Regular price
$ 12.00 USD
Regular price
$ 12.00 USD
Sale price
$ 12.00 USD
Unit price
per
Sale
Sold out
Our patches are Iron On or Sew On

For best results we recommend doing both! Iron your patch in place and then secure the outline with a few stitches.

Over time the iron on material will start to wear away, espcially with multiple washes. But the stiching will hold your pactch in place!
Detailed Instructions Included

Every patch comes with detailed instructions on how to iron your patch on to cloth surfaces that can tolerate being ironed
Cleaning and Care Instructions

Felt can go in the wash but it will get pilly over time. We recommend washing in cold water and air drying for best results.

The iron on can wear out as it's exposed to heat and water. If your patch starts to peel up, add some stiches around the outline to help secure it.
Read about How we tested our patches

For more details on how we tested our patches, examples of patches in use, and how they hold up over time and to being washed please visit this blog post.
Want a fun way to add your favorite animal to any piece of clothing? Our felt animal appliques, like this cute manatee, are a fun way to add to any cloth surface. Our felt patches are ready to be sewn or ironed on. For best results we recommend doing both.
Made of layered eco-fi felt
Patch has iron on backing
Needle and color coordinated thread are not included, but highly recommended for the best results in securing the patch

Measures approximately 5.5 (14 cm)  tall and 4 inches (10 cm) wide

Not intended for young children or animals. This is a decorative item
Penelope's the Manatee's Story
Penelope is a bit of a hypochondriac. Actually make that extreme hypochondriac. Her friends have had to convince her that she didn't have Lyme disease. Ticks don't live in the ocean. She definitely didn't have hypothermia that one time considering she's never lived anywhere where the water was less than 70 degrees Fahrenheit. Pneumonoultramicroscopicsilico­­volcanokoniosis (really?!?), when was the last time she was breathing volcanic ash.

She has lately been convinced she has contracted lycanthropy and refuses to come out of her house during the full moon. Her friends have tried to point out that if she really turned in to a wolf during a full moon she wouldn't be able survive under water. Unfortunately logic doesn't work to well on Penelope when caught up in her latest symptoms.
Share
View full details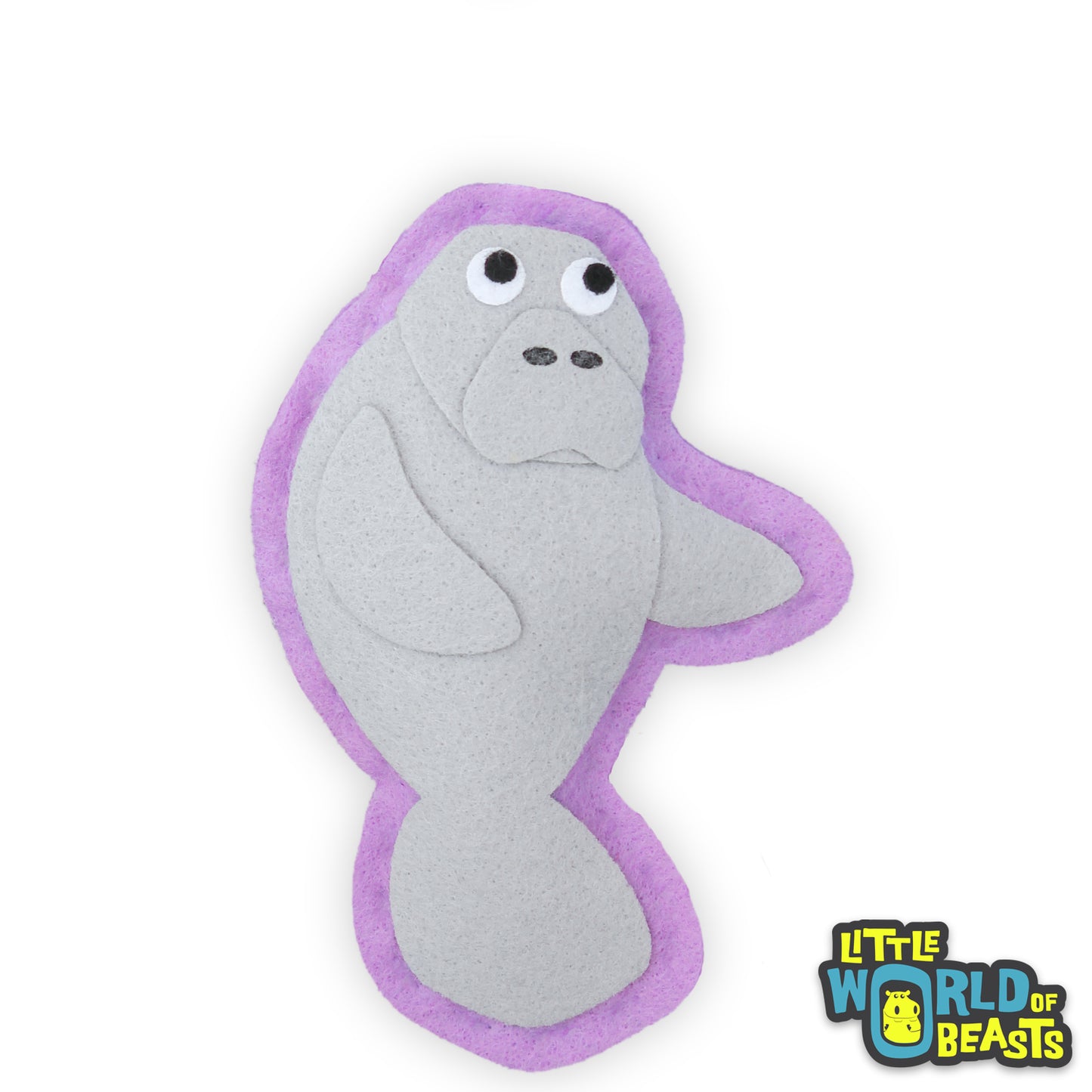 Fun Little Beast Features
Handmade

All of our ornaments are handmade by our team of 2!
Variety

More than 100 diffrent animals to choose from!
Fun and Detailed Designs

We love details! We love to show off what markings and features that make each animal special.
Bright and colorful

We use layers eco-fi felt to make all of our animals!
Not a toy

This is not a toy for young children or animals. This is a decorative item.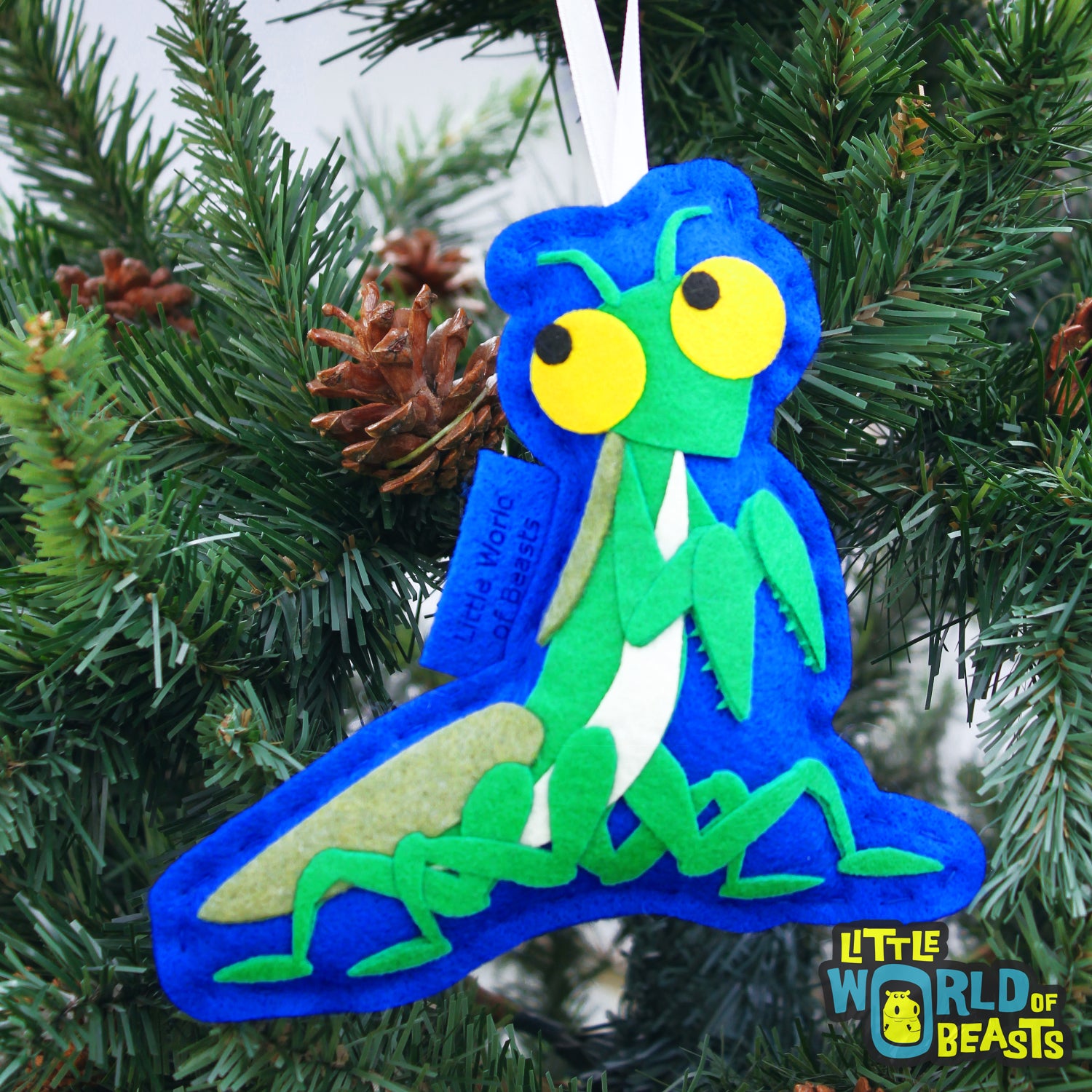 Meet our new Little Beast!
The newest member of the Little Beast family, is the praying mantis!
View Praying Mantis