Regular price
$ 12.00 USD
Regular price
$ 12.00 USD
Sale price
$ 12.00 USD
Unit price
per
Sale
Sold out
Our patches are Iron On or Sew On

For best results we recommend doing both! Iron your patch in place and then secure the outline with a few stitches.

Over time the iron on material will start to wear away, espcially with multiple washes. But the stiching will hold your pactch in place!
Detailed Instructions Included

Every patch comes with detailed instructions on how to iron your patch on to cloth surfaces that can tolerate being ironed
Cleaning and Care Instructions

Felt can go in the wash but it will get pilly over time. We recommend washing in cold water and air drying for best results.

The iron on can wear out as it's exposed to heat and water. If your patch starts to peel up, add some stiches around the outline to help secure it.
Read about How we tested our patches

For more details on how we tested our patches, examples of patches in use, and how they hold up over time and to being washed please visit this blog post.
Want a great way to add cute felt animals to any piece of clothing? Our felt animal appliques, like this lovable red river hog, are a fantastic way to add a little fun and color to any cloth surface. Our felt patches are ready to be sewn or ironed on. For best results we recommend doing both.
Made of layered eco-fi felt
Needle and color coordinated thread are not included, but highly recommended for the best results in securing the patch

Measures approximately 5 inches (12.7 cm)  tall and 4.25 inches (10 cm) wide 

Not intended for young children or animals. This is a decorative item
Boris the Red River Hog's Story
Boris is a bit of a curmudgeon. You would be too if everyone kept confusing you for a warthog. He is a Red River Hog! He'll have you know that he has neither warts, nor huge ugly tusks, or flatulence problems. Boris would also like to point out that red river hogs are some of the sweetest smelling hogs you will ever find. He is proud of his handsome and dignified red fur. Nothing like the ugly, drab fur of the warthog.**

You really shouldn't bring this subject up at all with Boris. He will go on for hours about the differences between all the different kinds of hogs and how red river hogs are superior in all ways. Other topics you should steer clear of are kids these days and any sort of complaint as Boris can out complain anyone.

**The views and opinions expressed above are those of Boris and do not necessarily reflect the official policy or position of Squshies.
Share
View full details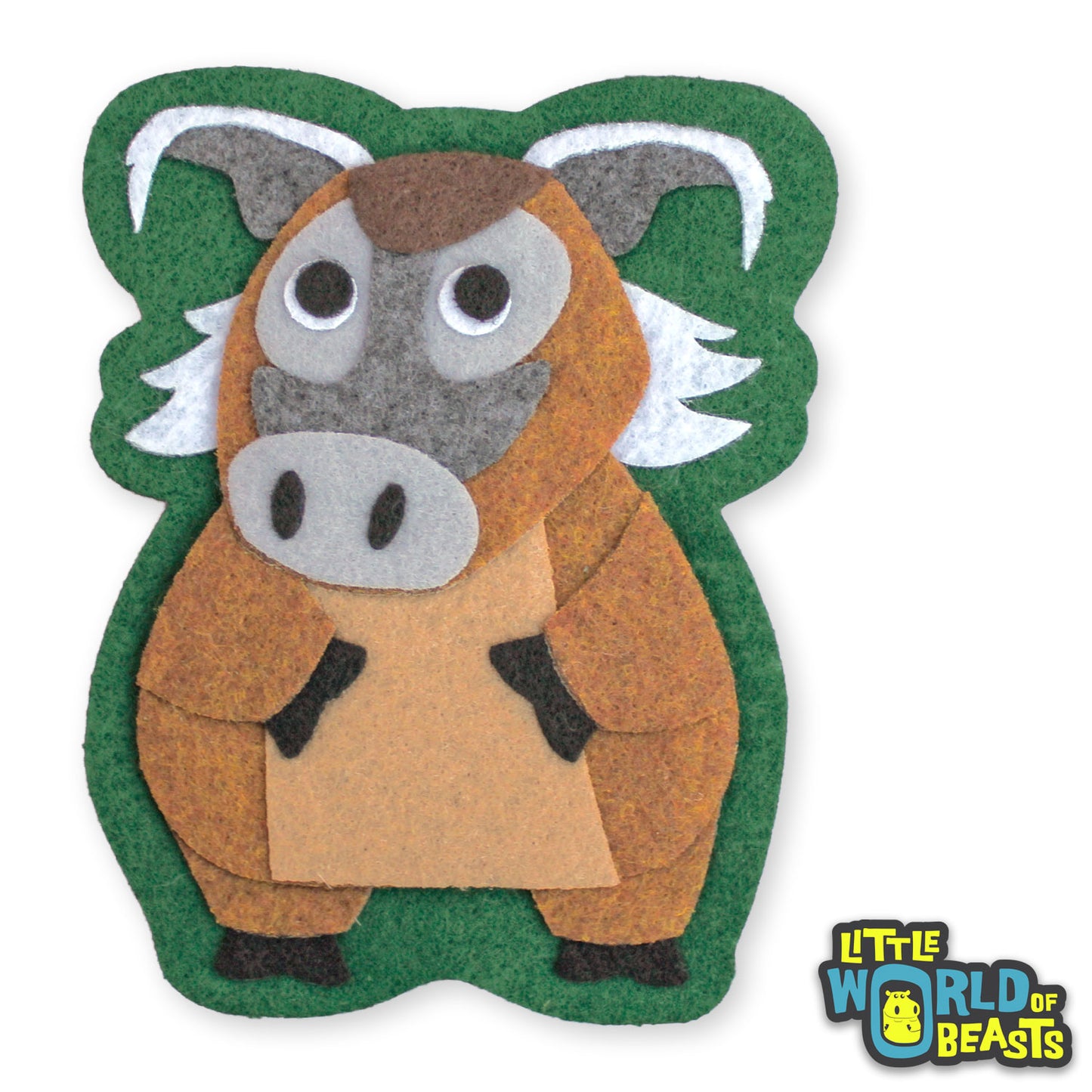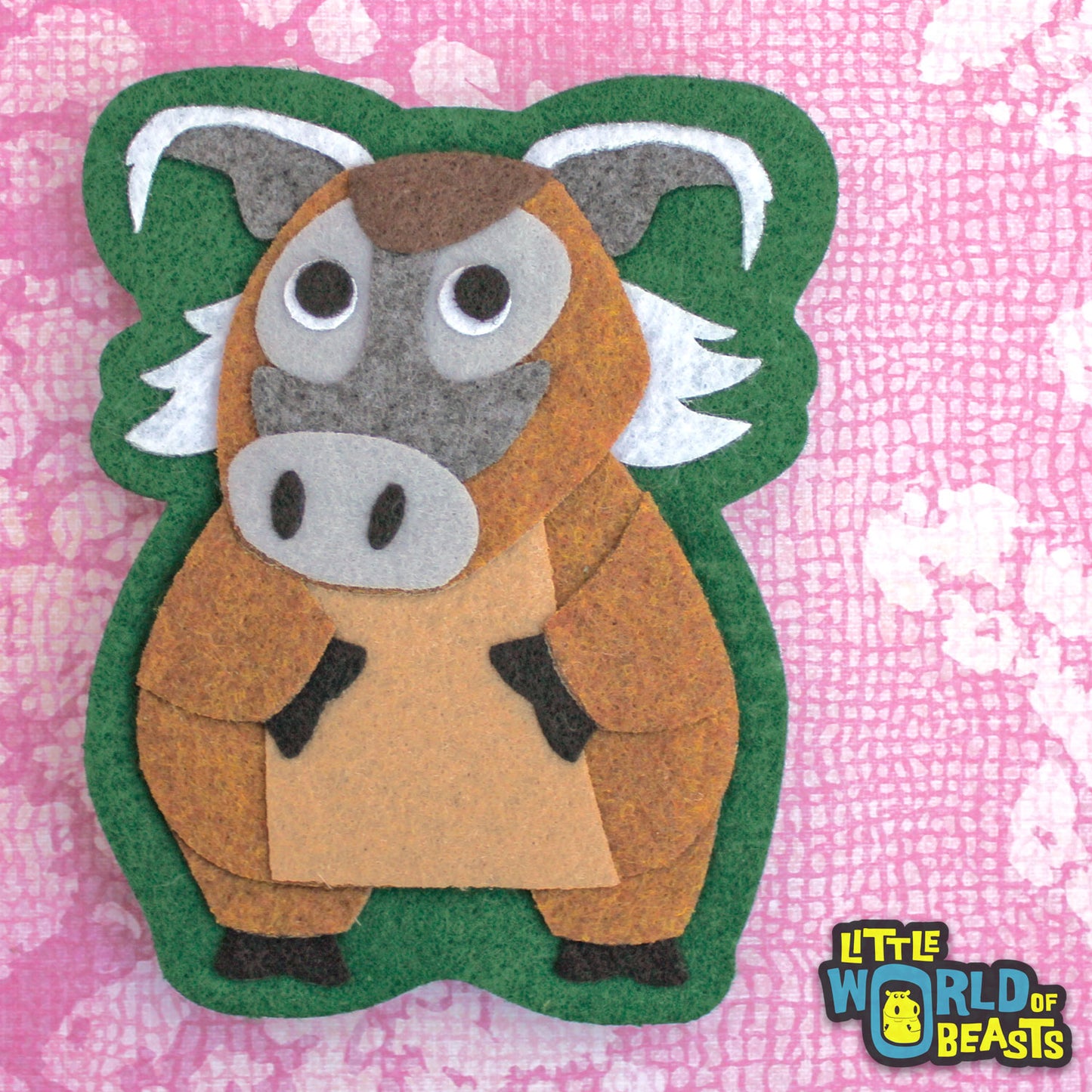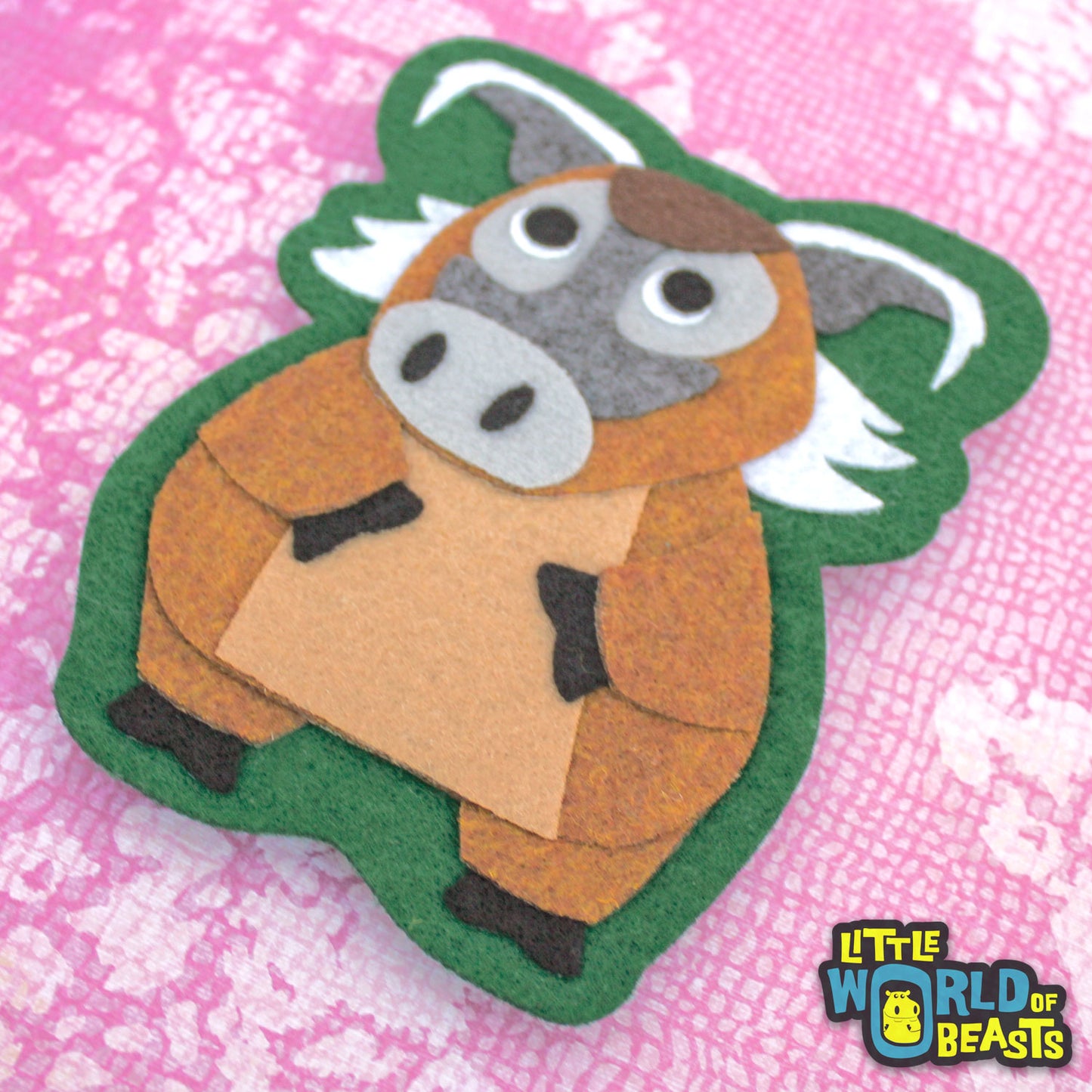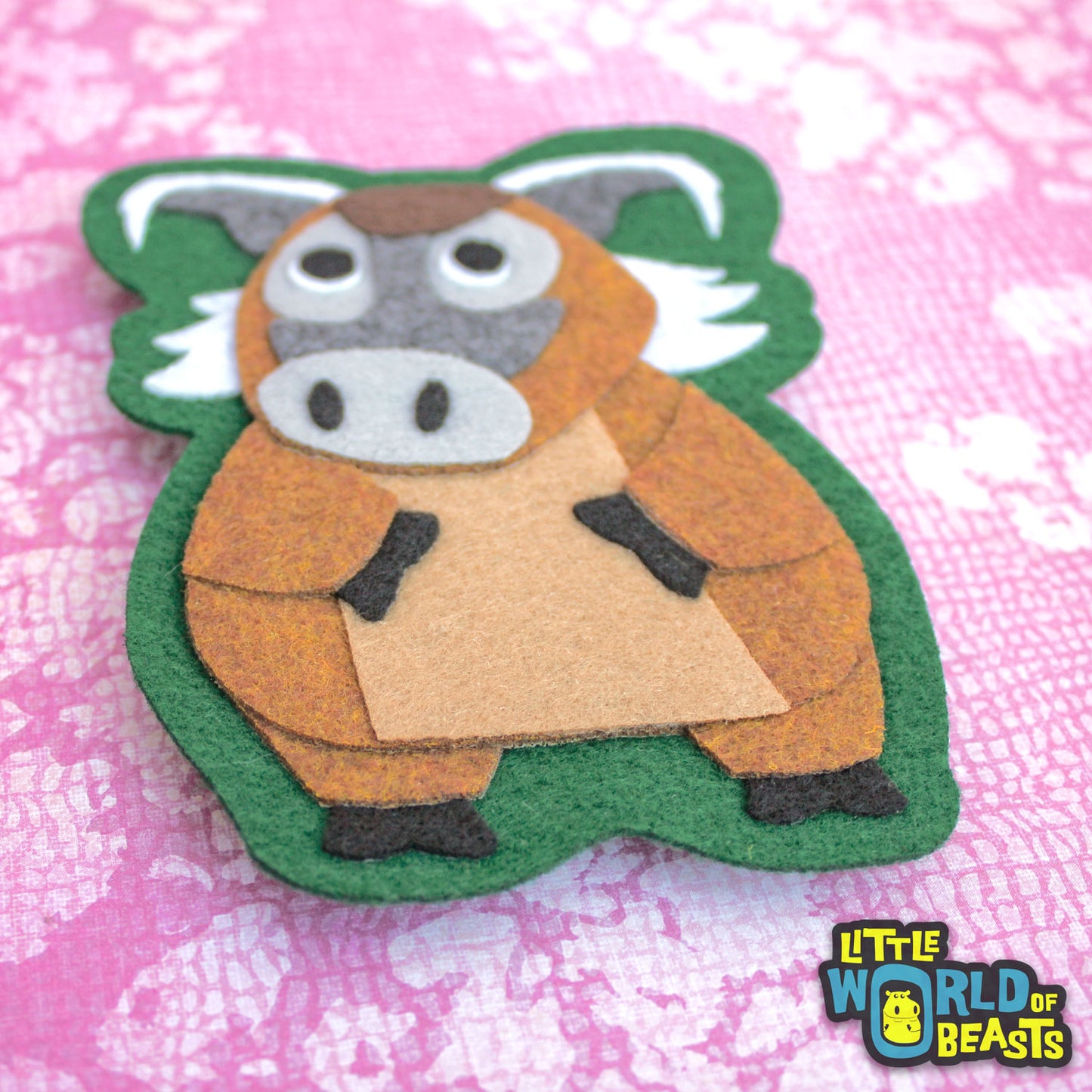 Fun Little Beast Features
Handmade

All of our ornaments are handmade by our team of 2!
Variety

More than 100 diffrent animals to choose from!
Fun and Detailed Designs

We love details! We love to show off what markings and features that make each animal special.
Bright and colorful

We use layers eco-fi felt to make all of our animals!
Not a toy

This is not a toy for young children or animals. This is a decorative item.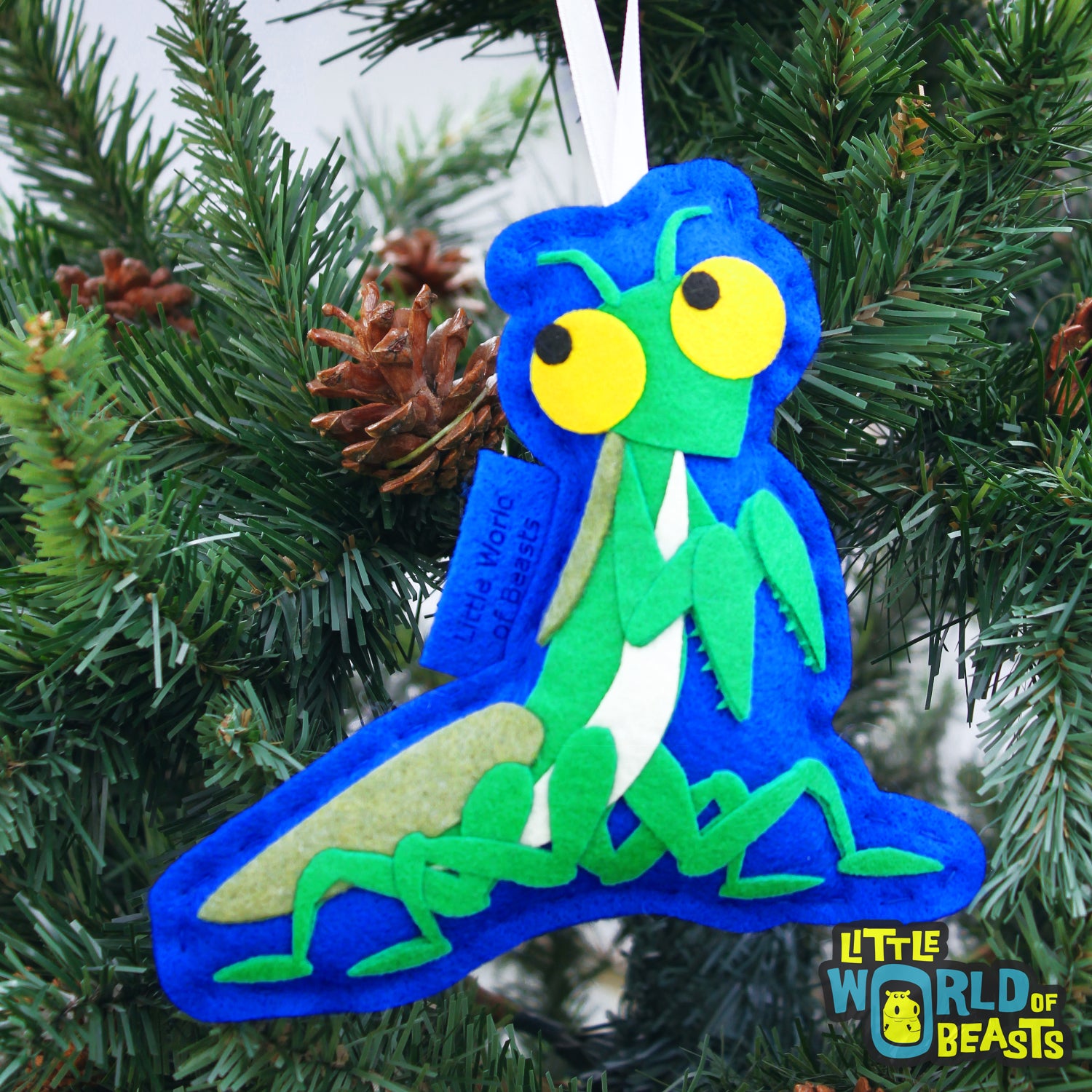 Meet our new Little Beast!
The newest member of the Little Beast family, is the praying mantis!
View Praying Mantis